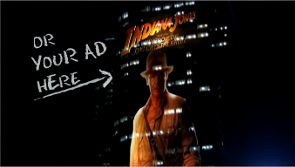 Klein Productions hired Barry Conrad recently to fly over the city of Los Angeles to capture

High Definition

images with the Sony 900 film-look camera, the one George Lucas used in Star Wars, to show the potential of video projection advertising applications against high-rise city structures.


Barry has the ability to adapt to any production camera situation. Camera's are second nature to him. With a long history of Broadcast Productions this innovative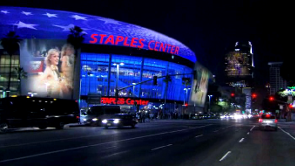 LED Ad Campaign was not a challenge but an interesting experience to add to his many accomplsihments. With TV Advertising going the way of other creative methods, Major Advertisers must not just adapt, but strategize efforts to stay ahead of the rest. Recently Downtown Los Angeles has woken up to reality that they must open up their avenues for innovative and creatively exciting methods for Advertisers to get their messages across. Being in the Movie Capital of the World Downtown LA seems to be realizing that being a part of this popular industry is far more rewarding to both the city and the residents, than to be estranged from it.

Using the Sony 900 and Gyro-Tyler Mount, Barry was able to capture some fantastic shots, thereby making the entire production a huge success. The captive and Natural Lighting that the High Rise Buildings of Downtown LA present, added to the production values that were obtained by Barry's shoot.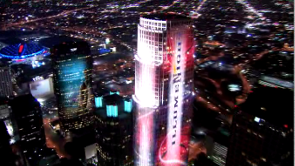 Barry's World Wide Client list call on him first when they have difficult and inventive video productions. No matter what your project, location, camera or lighting requirement you have, Barry Conrad can provide you with the experience, crew and equipment to make it a success. From HD to 4K and High End Film Look Cameras, Barcon Video Productions is your one stop Production Facility. With Barry's vast network of Industry Professionals, there is no production too large or too small. Barry's Production rates are affordable and professional.