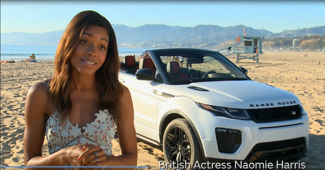 Actress Naomi Harris, Co-Star of 'Disney's Pirates' as 'Tia Dalma', and Co-Star of the recent James Bond Film as 'Money Penny', does on-camera Ad for Land Rover as Barry Conrad acts as DP Camera.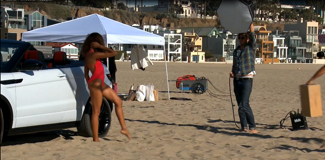 Shot on Location at Santa Monica Pier using a wire frame and Land Rover's Brand New 'Range Rover', Barry Conrad has to get a numerous variety of shots within a short time frame prior to sunset on a rushed one-day-shoot for the Land Rover Agency. Camera, Lighting and Sound were used while working with Land Rover's Still Photography crew.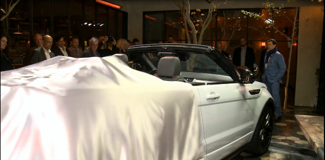 As a one-day shoot that started at 6am in Beverly Hills, CA, the day was split in half as product shots of the new Range Rover were needed against a background of lush jewelry and art shops on Rodeo Drive. Building's and surroundings prevented a sunrise series of shots so Barry had to adapt at thte last minute to achieve a similar look.






Two of the main rules of the Entertainment Industry when it comes to Production requirements under limited time frames with mulitple locations are 'Time is Money' and 'Scripted/Storyboarded Shots are Achieved'. Barry Conrad's work with hundreds of high-line National Ad agencies and Promotional Firms allows him to pull from years of experience working in pressured situaitons to acheive the desired results his clients are striving for.